Kindergarten
Ages 4.5 to 6
4.5 to 6-Year-Olds
Goals and Class Details
Watch your child grow and flourish in the Violet Class (for 4.5 to 6-year-olds).
This class teaches children essential skills like reading, writing, speaking, and listening. It also develops social skills such as respect and caring, concepts that are taught alongside academic subjects. As a school, we believe that children should develop their mental, emotional, and physical skills all at the same time, as they bolster each other.
We recognize and value student diversity and the differences in how students learn by providing a learning environment that accommodates such diversity. We know children have their own developmental trajectories and we respect each child's method of learning.
We want to help children be active participants in their learning experience. At this point, we want to teach them self-regulation and control of their emotions, particularly in stressful and demanding situations.
We highlight how important relationships are for healthy and happy development, and we show children how to interact and communicate with their peers. As every experience is tailored to each individual, we see amazing communication patterns emerge in our classroom.
We always respect developmentally appropriate experiences and develop instructional plans based on the students' needs, curricular goals and models, subjects, and communities.
One of the most important and fulfilling aspects of teaching is the collaboration between students, parents, community members, and professional colleagues to support student learning and development. Through personal and group involvement, we see a wealth of relationships and cultures mingle to produce an amazing and highly supportive environment.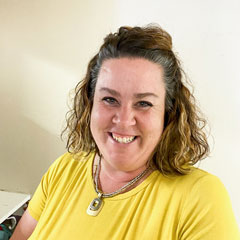 Learn About Ms. Erica Aragon
Hi! My name is Miss Shayli Hart and I am excited to be one of the Green Class teachers at Maslow Academy. I am looking forward to a year of learning, fun, and adventures. I cannot wait to learn all about you—but first, let me share a bit about me.
I was born and raised in Montrose, Colorado. I am 23 years old and love life.
My education has been full of interesting experiences. I went to five different area schools. My journey started in public school until 2nd grade; then, I was homeschooled for two years. I also attended a Christian school for a while, and was an online student until 10th grade.
I finished off my schooling in Montrose at Vista Charter school, graduating in 2015. After taking a year off to work before going to college, I went to Lexington, KY to a bible college for two-and-a-half years.
All these experiences have molded my view of education. I understand the meaning of individualized learning. Through my varied experiences, I can relate to all types of learners.
I have been with Maslow and Bright Beginnings for almost four years. I started off as a substitute, and have been a teacher in four different classrooms on and off during the summers, when not attending college.
There is so much that I am looking forward to this year! Some of the topics we will explore are pets, the ocean, plants, and families. We will also learn about colors and shapes and a new letter each week. We will read many books and hopefully find some favorite authors.
I cannot wait to meet you and start the school year!
A few of my favorite things:
Favorite color: Teal
Favorite season: Fall
Favorite fruit: Apples
Favorite restaurant: Chili's
Favorite drink: Dunkin
Favorite hobbies: Hiking with family
Favorite animal: Horse
Interesting fact: I have broken both arms a year apart!